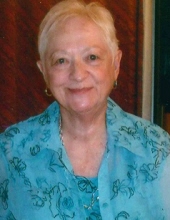 Obituary for Doris J. Rode
Doris Rode, 88, of Harrisburg, PA passed away Saturday, November 25, 2017. She was born Doris Jean Heiney on January 6, 1929 to Guy V. and Hulda Heiney. Doris graduated from William Penn High School, class of 1946, and was part of the Reunion Committee. She loved spending time with family and friends, reading and flea-marketing with her husband Bob. Her smile will be missed by all who knew and loved her.
Doris was preceded in death by her beloved husband, Bob Rode; one daughter, Tanya Ritter; and her only sister Sarah Heiney Freundel.
Those left to cherish Doris' memory include her daughter, Melanie Ritter Young and husband Todd from Panama City Beach, FL; two grandsons, Andrew Young of Geronimo, OK and Matthew Young of Pittsburgh, PA.
Memorialization will be by cremation.